About
ACOUSTIC SPECIALIST SUPPLIES CENTER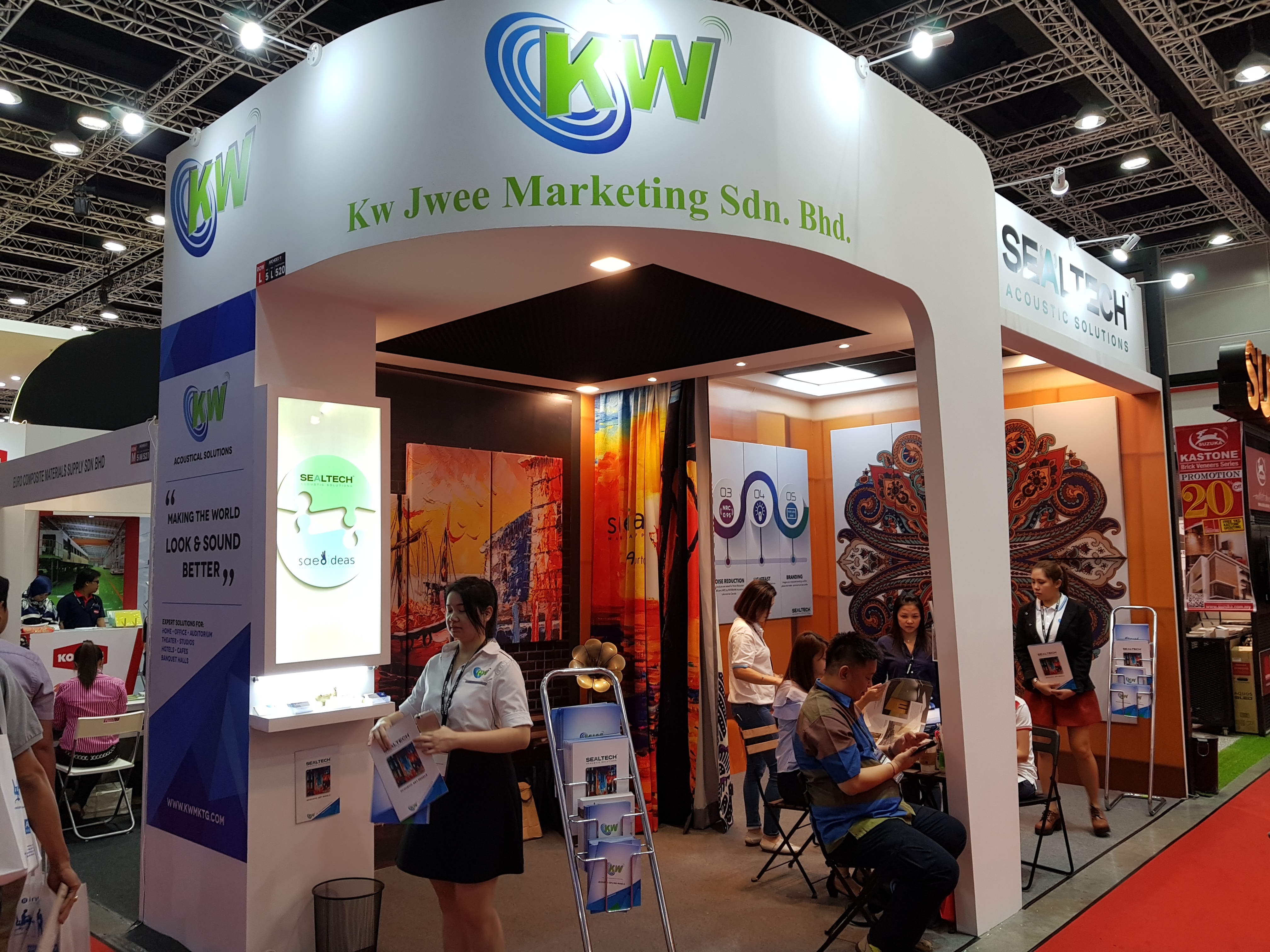 Welcome to KW-JWEE MARKETING SDN BHD (778675-W)
KW-JWEE MARKETING SDN BHD is a registered company in Malaysia who has been providing professional acoustic consulting services for over 10 years. Founded in 2002 by Norman Lim, what began as a sole proprietorship soon grew and expanded into a private listed company in just 5 years.
We have worked hand-in-hand with architects, engineers, suppliers, contractors and major players in the industry throughout Malaysia and across Asia. Our specialty lies in all areas related to acoustic conditioning, noise and vibration control. We provide a broad range of products and exclusively use only the best materials available in the market like; rockwool, glasswool, acoustic ceiling board, diffuser, wooden acoustic panels, fabric acoustic panels and acoustic tissue.
We strive to provide acoustical solutions to treat all aspects of noise and elevate your quality of living and ambient comfort through our expertise and products. Not only can we solve any sound issues, we do it in the most cost effective and practical manner.
About
WHAT MAKES US THE BEST
We provide a "one-stop-shop" acoustical solution
We started out as an established supplier of acoustic treatment and noise control materials. We have since expanded into providing a "one-stop-shop" services that covers everything from supplies, design and installation to create a seamless workflow for our clients.
We are dynamic providers of quality excellence
Our company adopts a dynamic approach to business and a passion for innovation when it comes to providing practical and cost-effective solutions. Our group's core strength in this approach is where our excellent qualities shine.
We have a strong, committed and experienced leadership
We have a strong and dedicated team lead by founder, Norman Lim, who has an extensive experience in the industry. Due to his expert leadership, KW-JWEE MARKETING is one of the few pioneers and leading acoustical solutions company in Malaysia and Asia.
We foster long-standing relationship with all our clients
Our group puts great value in providing a high standard of client servicing and job satisfaction for all clients. KW-JWEE MARKETING also prioritises establishing a good working relationship with clients, thus gaining a trustworthy reputation in the industry.
Our Vision
To improve life's environment and make the world sound better.
Our Mission
To be the top provider of customized and cutting-edge solutions and solve all the acoustic treatment and noise control needs in Malaysia and Asia.
OUR
SERVICES

We supply, install and provide professional consultation for all your acoustical solution needs.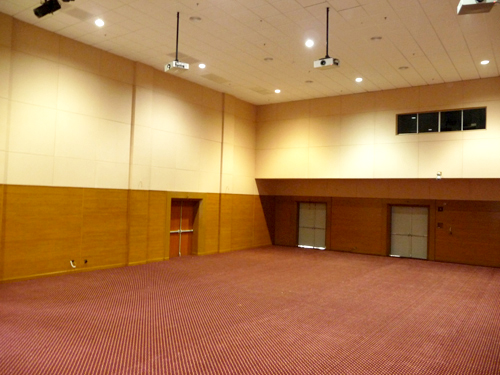 Auditorium Design
We provide a complete acoustic solution service for all communication and performing arts spaces such as ; theatres, concert halls, churches, mosques, conference rooms and multi purpose halls. Our design techniques uses state-of-the-art assessment and modeling through dedicated software.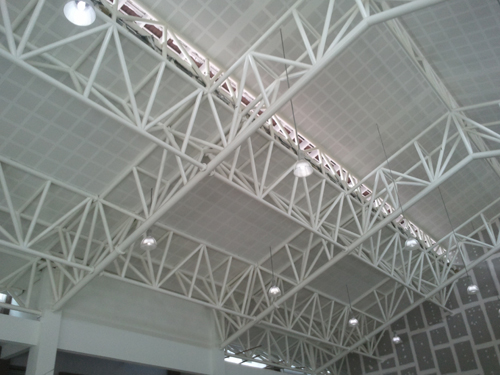 Building Acoustics And Sound Insulation
Some of our projects include television and radio stations, music/speech teaching facilities, office developments, meeting/seminar/teleconferencing rooms ,multimedia application spaces, hotels, factories, airports, and convention centers.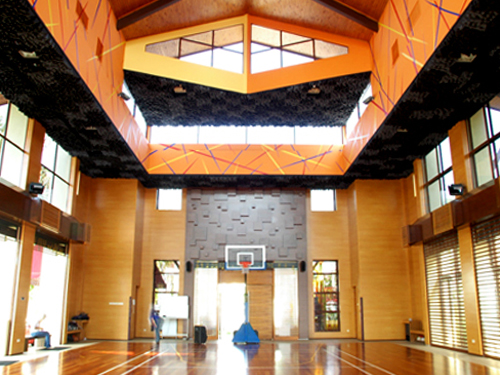 Noise And Vibration From The Mechanical Services
We design and provide specifications for solutions to your noise and vibration control systems for mechanical plants. In addition, we also review , supervise the installations and commission each project. Our specs allow you to control of all duct-borne noise ( eg; air conditioning, exhaust, ventilation, gen-set, etc) as well as rotating/vibrating equipment ( e.g. chillers, compressors, pump, connecting pipes, etc).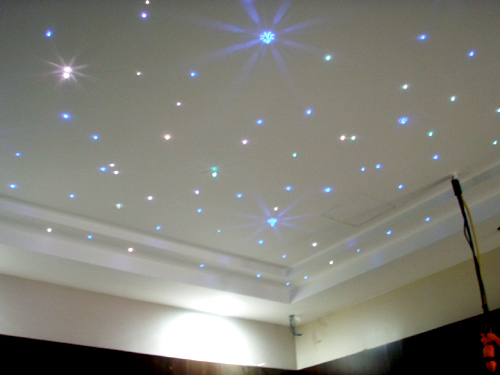 Audio Visual System Design
We design, review and provide specifications for all Audio Visual(AV) systems. Some examples are; conference microphone system, speech reinforcements, specialist sound systems, video/data projection, specialist stage lightning and rigging, simultaneous interpretation, communication systems and video conferences, as well as many other AV related fields.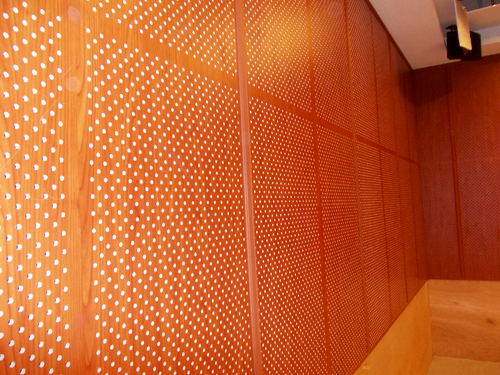 Environmental Noise
We measure and predict the level/sources of environmental noise using data logging and computer modelling techniques. This helps us to prepare noise impact assessments before we present these expert evidence for your consideration. If needed, we can provide assistance with development of environmental noise control policies and legislation. Some of our noise monitoring projects involve industrial, aircraft , roads, and rail related industries.
Industrial Noise Survery
We conduct noise surveys as well as the development of noise control systems within industrial complexes. These data can be programmed by factory to meet occupational health and safety requirements as stipulated within the Factories and Machinery( Noise Exposure) Regulations 1989.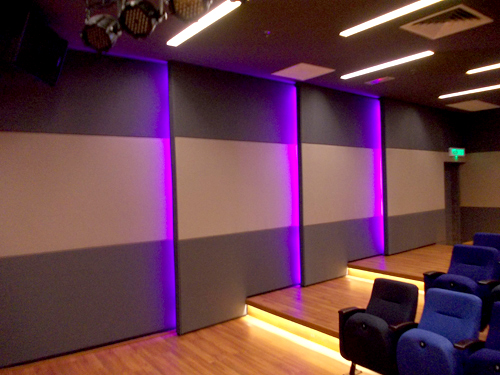 Research And Development
We have an extensive R&D for acoustical design, development, testing and evaluation of new or existing products, including laboratory/field projects, including construction and assessment of prototype.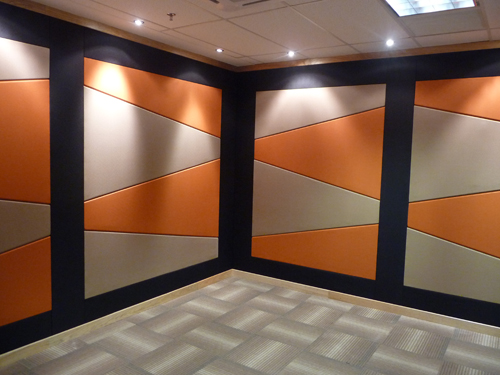 Acoustical Door Research And Development Testing
We are always looking to help our clients design, advise, review and conduct testing programmed on locally manufactured acoustic doors for assessment and acceptance by the end user. These tests are also for research and design purposes intended for the improvement of the transmission loss performance.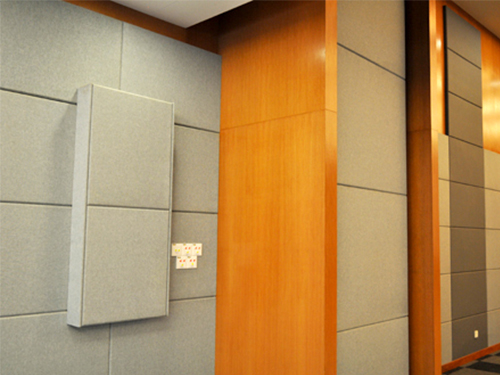 Sealtech Acoustic Stretch Fabric System
Is a highly decorative stretched fabric acoustic treatment for internal walls. The smooth, taut finish is created by framing new or existing walls with HW framing sections and bonding acoustically absorbent ROXUL Class '0' mineral wool in between. Acoustically transparent fabric is then stretched across the infill and securely anchored into the sections. Sealtech Acoustic Broadband is designed to provide sound absorption and significantly reduce reverberation within a room to create a soft, comfortable environment with a stylish designer elegance. Multiple fabric ranges are available, each with an extensive choice of colours. Sealtech is used extensively in recording studios, cinemas, boardrooms, reception areas, theatres, video conference facilities, audiology suites, art galleries and auditoria. The ROXUL mineral wool contained with the Sealtech Acoustic Broadband system complies with the Class 'O' requirements of the Building Regulations when tested in accordance with BS476: Parts 4/EN 13501-1. A selection of the stretch fabric coverings (VENUS) meets the requirements of Class 1 Flammability Test to Technical Bulletin 117-section E, upholstery fabric.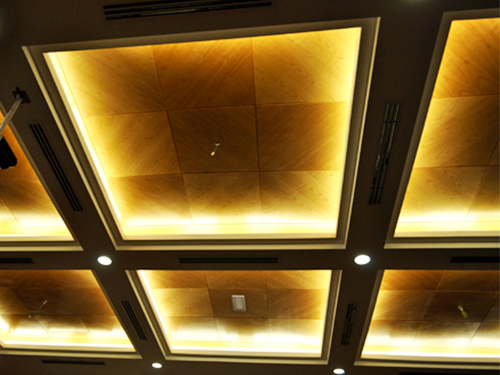 Sealtech Impact Resistant Acosutic Stretch Fabric System
Decorative, impact resistant acoustic wall panelling range comprising liner panels from floor to door height level. Fabricated from acoustically absorbent ROXUL Class '0' mineral wool bonded to high impact perforated facing board and covered with a high quality acoustically transparent fabric (VENUS). Designated to absorb high levels of reflective noise within a room to create a softer and more comfortable acoustic environment.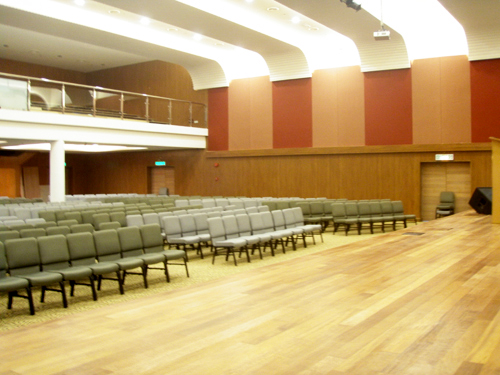 Sealtech Timber Trends Acoustic Panels
Built on the concept of creating high performance acoustical products with exceptional aesthetic value, Sealtech Timber Trends Acoustical Wood planks incorporate a variety of configurations to meet every acoustical requirement. Though flat , rigid materials are inherently reflective, balancing sound reflection and absorption is achieved through perforation. Perforated rigid materials, in conjunction with absorptive BMF backings, allow for aesthetically pleasing finishes along with exceptional acoustic performance. The system is built on an MDF core and the decorative veneer is finished with 2 coats of a UV-polyacrylate lacquer. This system can be installed by the attachment of nail clips onto HW timber section strips or directly nail onto HW timber section strips without the nail clips.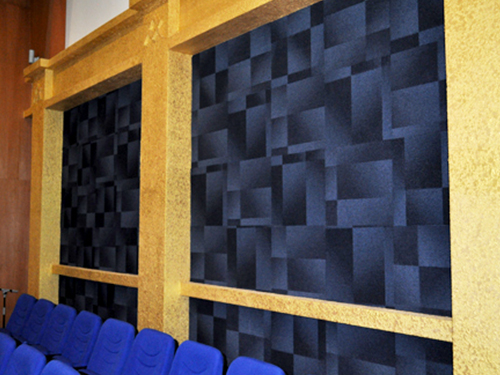 Sealtech Acoustic Door
The Sealtech Acoustic Door range comprises a choice of single and double leaf acoustic door sets suitable for internal and external use, available in Rw36db ratings. They are designed to reduce sound transmission between rooms and to provide sound privacy in any architectural or industrial environment. Acoustic Doors are individually manufactured to specification and may be supplied with frosted or clear vision panels complete with perimeter door seals in a variety of surface finishes including fabric or wood veneering with natural varnish.
Gallery
Learn More About Us
Address

27-1, Medan Hujan Rahmat, Taman OUG,58200 Kuala Lumpur.
Phone Number

(603) 77836263